Generators
Fun Websites
Educational and Learning
Useful Websites
Interesting Websites
Random Quiz Results
you are lightseagreen
#20B2AA

Your dominant hues are green and blue. You're smart and you know it, and want to use your power to help people and relate to others. Even though you tend to battle with yourself, you solve other people's conflicts well.

Your saturation level is higher than average - You know what you want, but sometimes know not to tell everyone. You value accomplishments and know you can get the job done, so don't be afraid to run out and make things happen.

Your outlook on life is brighter than most people's. You like the idea of influencing things for the better and find hope in situations where others might give up. You're not exactly a bouncy sunshine but things in your world generally look up.

the spacefem.com html color quiz
ryan's Dewey Decimal Section:
855 Italian speeches
ryan = 8514 = 851+4 = 855
Class:
800 Literature
Contains:
Literature, criticism, analysis of classic writing and mythology.
What it says about you:
You're a global, worldly person who wants to make a big impact with your actions. You have a lot to tell people and you're good at making unique observations about everyday experiences. You can notice and remember details that other people think aren't important.
Find your Dewey Decimal Section at Spacefem.com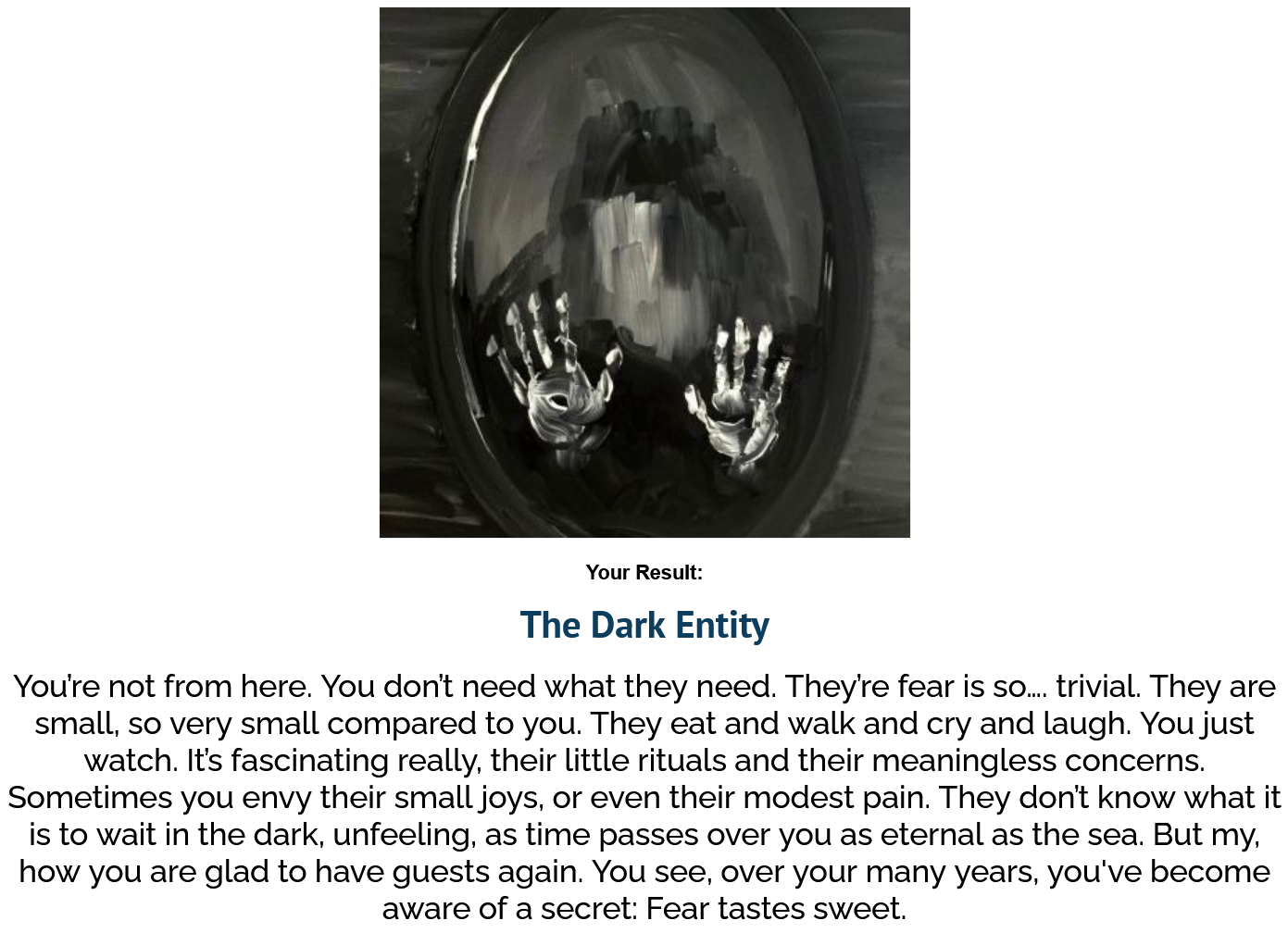 Who are you in this haunted house story?
More Resources for making ur websites!
Stuff I Care About
Tumblr Blogs
Other